............................

Custom made quality furniture to suit your personal style.
Beilbys Furniture is a family owned manufacturer bringing you unique and stylish custom furniture.
They provide tailor made furniture that is designed and built to your own personal style without compromising on comfort or functionality, whether that's modern, formal or casual.
They are passionate about providing you with beautiful furniture, using the very best materials and techniques to create unique pieces that reflect the taste and personality of the individual.
They maintain the highest standards of craftsmanship and quality to guarantee your peace of mind. All their furniture is made using only the very best materials, and can be made to the customer's exact specifications.
..................................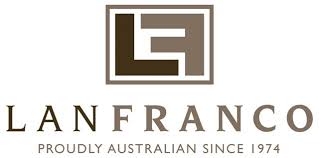 Lanfranco Furniture has been a leading Australian lounge manufacturer since 1974. Their name can be linked with excellent quality and ultimate comfort.
They are a reputable lounge manufacturer specializing in high quality lounges with innovative design for the Australian market. They offer a wide range of products to suite various customer satisfactions. They are committed to provide excellent service, high quality and affordably priced lounges.